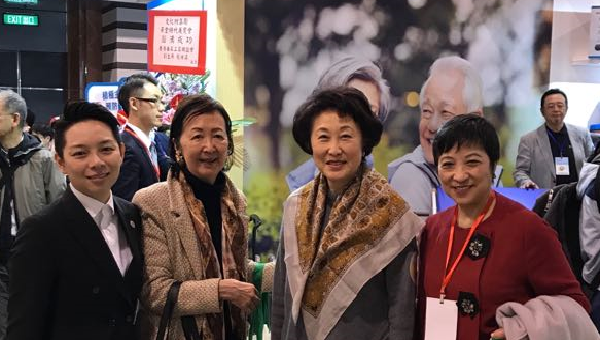 Grand Opening of Three-Day Golden Age Expo and Summit

The Golden Age Expo and Summit organized by the Golden Age foundation has its grand opening on Friday featuring the theme: We Engage, We Create, We Share. Top scholars from around the world will hold 30 sessions of summit and workshop on the topic of creating smart ageing cities to help and encourage senior citizens live a quality and healthy life.

Thousands of quality products, technologies and services are on display in over 60 booths from Asia and other countries in the world. These include rehabilitation products, smart home appliances, healthy food, care products, financial planning and death services. The Culture Home's booth, for example, is introducing the soft food turnip cake which preserves totally the traditional flavor and is good news for those who have swallowing difficulties. Many new products are waiting for you to try. Come and join the fun.