Loving Family Handicraft Mooncakes 2017
Jointly with Jockey Club Lei Yue Mun Plus, the event was held on 10 September 2017 (Sunday) in making, packing and distributing mooncakes to the elderly in the neighbourhood of Lei Yue Mun. 200 packs of low-sugar and low-oil bean paste and sesame mooncakes were made by hand starting from the early morning of that day with the help of the volunteers from we60.com and Lei Yue Mun Plus under the direction of a mooncake master. Joining the team of volunteers were Mr Stephen Sui, Miss Chan Kar Yung, Ms Pauline Ng, major sponsor Mrs NG LAU Yin Lan and quite a number of 2-generation and 3-generation families who filled Lei Yue Mun Plus with great joy and laughters.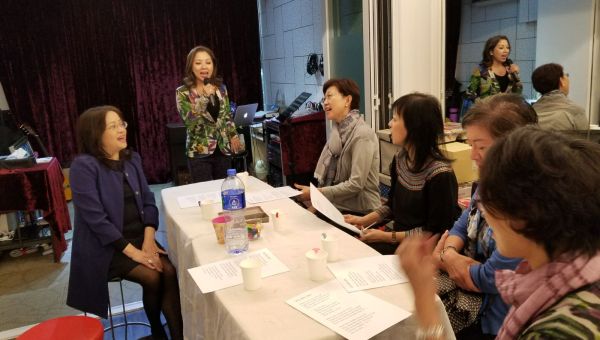 You can sing
Renowned singer Sabrina Ng has been a singing teacher for over 10 years and her students are countless. Being a keen supporter of we60.com, Sabrina offered to conduct free introductory singing sessions "You can Sing" for we60.com readers. When the news was out, requests for reservation of places kept coming. As a result, we had to hold 4 sessions in October and November 2017. Big thanks to Sabrina!

Those who attended "You can sing" at Sabrina's Studio at Fortress Hill brought away lifelong skills after only spending an hour with Sabrina. The skills include singing naturally without vocal strain, breathing at the right place, listening to the beat and, most important of all, enjoying the superb demonstration by Sabrina.